Buying a 1960 Alfa Romeo 2000 Spider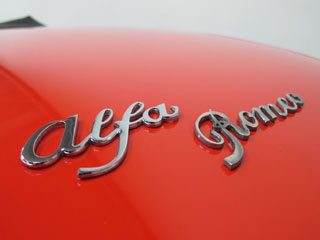 Manufactured from 1958 to 1961, the Alfa Romeo 2000 Spider is a popular model in todays classic car market among Alfa enthusiasts and European classic car collectors alike. Powered by a 1,975cc four-cylinder engine, the 1960 Alfa Romeo 2000 Spider Convertible, with bodywork by Touring, was popular from its launch. During the 1960 model-year, however, a new Sprint Coupe option designed by Bertone would become available. Both the 2000 Spider and Sprint models would offer 115hp with two Solex carburetors, yet the Spider would prove to be the most popular. In total, approximately 3,443 Alfa Romeo 2000 Spider examples were manufactured, while only 704 of the Sprint and 2,814 of the Berlina Sedan would be produced. Today, it is not uncommon to find Alfa Romeo 2000 Spider and Sprint classics in relatively good condition, as their owners typically cared for them better when compared to their Berlina Sedan counterparts. As with most classic cars, it is always best to find the most complete and original example you can within your budget.
---
Looking to purchase a classic Alfa Romeo?

---
1960 Alfa Romeo 2000 Spider Buyers Guide
If youre considering buying a 1960 Alfa Romeo 2000 Spider and are searching for Buyers Tips to help you make an educated purchase, youve come to the right place! Perhaps the most important consideration to make with these early classic Alfa Romeo 2000 Spider models is the cars condition. Rust plays a major role in the overall condition of these early Alfa models, and can be quite the challenge for those looking to take on a restoration project. While some rust is normal, models advertised as mint-condition should be free from rust damage, and any rust repair should be exceptional in quality. As a classic Alfa Romeo buyer, youll also want to ensure that the model you are considering is original and authentic. Always match engine and chassis numbers to Alfa Romeo records, and be sure to pay special attention to any engine components or mechanical items that seem out of place. An experienced Alfa Romeo mechanic or classic car inspection company can assist you in thoroughly inspecting any 1960 Alfa Romeo 2000 Spider for purchase. The Beverly Hills Car Club can help connect you to an expert in your area, if needed.
To learn more about the 1960 Alfa Romeo 2000 Spider, please do not hesitate to contact their team today. They love talking classics with other enthusiasts and owners, and look forward to sharing their knowledge and experience with you. In the meantime, be sure to browse their online inventory to view the classic Alfa Romeo 2000 Spider models currently in their Los Angeles showroom. Connect today!
Learn More About Classic Alfa Romeos:
Spread the word!
---
We Also Buy Classic Alfa Romeo 1960 Alfa Romeo 2000 Spiders In Any Condition, Top Dollar Paid.
And We Pick Up Anywhere In The USA.
---