Selling or Buying a 1967 AC Cobra?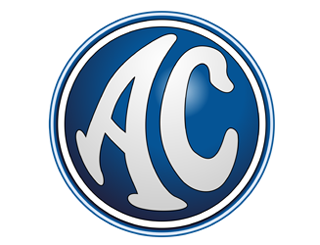 Introduced in 1962, the AC Cobraalso known as Shelby Cobrawas a two-door roaster with as AC body and a Ford engine. Thought by Carroll Shelby, the AC Cobra had excellent handling capabilities and impressive performance thanks to the combination of a light and aerodynamic body with a potent Ford V8 engine. In order to support the additional power brought by the new V8 engine, the AC chassis had to be altered and the steel multi-tube frame was widened and strengthened. The first cars boasted a 260 or 289-cubic-inches engine producing 306 hp, then updated to a 427-cubic-inches with 425 hp. The latter could reach a top speed of 165 mph and fly from 0 to 60 mph in 4.2 seconds. Special editions of the AC Cobra were made along the road, including the 1966 Shelby Cobra 427 Super Snake with its 800-hp engine.
---
Looking to purchase a classic AC?

---
1967 AC Cobra Buyer's Guide
Should you be looking to purchase a 1967 AC Cobra and wondering what the market is like at the moment, The Beverly Hills Car Club can help. Thanks to their long-time experience buying and selling classics, the experts are knowledgeable about the trends, prices and availabilities. They'll tell you what recently sold and at what price and will help you define a project with your budget. Note that many replicas of the AC Cobra have been made over the years and it's important to verify the authenticity of the model you're looking at. A classic AC expert would be most suited to assist you. The Beverly Hills Car Club has a large inventory of classic cars for sale, from all makes, models and conditions.
Come meet the friendly staff and view the current inventory of classics for sale. With luck, your dream 1967 AC Cobra might be in their collection. The experts are in touch with buyers and sellers worldwide and will help you find the right model. Connect today to find out more!
Learn More About AC Cobras:
Spread the word!
---
We Also Buy Classic 1967 AC Cobras In Any Condition, Top Dollar Paid.
And We Pick Up Anywhere In The USA.

---