Buying a 1966 Alfa Romeo Giulia Sprint Speciale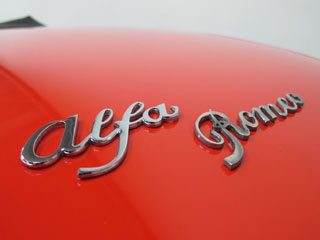 Alfa Romeo introduced the Alfa Romeo Giulia Sprint Speciale in 1962 as a collaboration with well-known coachbuilder Bertone. It offered subtle detail improvements over the Giulietta it replaced, as well as major changes to the engine, which now displaced 1,570cc. The engine was taken from the Veloce models and would be fitted with a five-speed gearbox. The Giulia also had an improved chassis, but retained the solid rear axle that was found on the previous Giulietta models. The 1966 Alfa Romeo Giulia Sprint Speciale, like the other model-years that came before it, was well known for its successes in circuit racing during the era. While not always praised for its performance, the exceptional styling, grace and curvature of the car was quite advanced for its time. In fact, the Giulia was the first production model to be designed using a scientific approach, based on wind tunnel testing and aerodynamics. It would boast the lowest drag coefficient of any car produced for many years to come. This was a major achievement, even by todays standards.
---
Looking to purchase a classic Alfa Romeo?

---
1966 Alfa Romeo Giulia Sprint Speciale Buyers Guide
If youre thinking about buying a 1966 Alfa Romeo Giulia Sprint Speciale, only 1,400 models were manufactured between 1962 and the end of production in 1966. These numbers alone make the Giulia SS a highly desired classic in todays market. As with all Alfa Romeo classic cars of this age, when inspecting a Giulia SS, always be aware of any rust damage or areas of repair. If the sellers have documentation regarding maintenance, service and restoration, this can be greatly helpful in understanding the life of the car. A top-quality mechanic that specializes in classic Alfa Romeo models can be an asset when browsing models for purchase. Youll also want to ensure that the model youre considering is authentic, as there are many replicas out there. Be sure to match the engine and chassis numbers with historical records. Whether youre looking for a show-winning, show-quality example or one that you can spend the weekends restoring in your garage, connect with The Beverly Hills Car Club today to learn more about the options available to you.
When youre ready to learn more about the 1966 Alfa Romeo Giulia Sprint Speciale, do not hesitate to contact their team today. With years of experience selling classics of all makes, models and conditions, their team has the knowledge and expertise you need to be successful. Connect with their team today to discuss your specific wants and needs. They look forward to hearing from you soon and to helping you find the classic Alfa youve been dreaming of.
Learn More About Classic Alfa Romeos:
Spread the word!
---
We Also Buy Classic 1966 Alfa Romeo Giulia Sprint Speciales In Any Condition, Top Dollar Paid.
And We Pick Up Anywhere In The USA.
---