Buying a 1968 Alfa Romeo 2600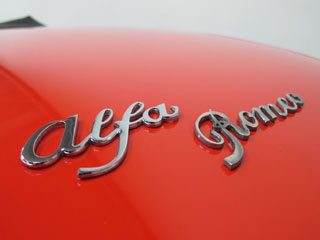 The 1968 Alfa Romeo 2600 would be the last model-year in the popular 2600 series, which saw production from 1961 to 1968. The Alfa Romeo 2600 utilizes a 2.6L aluminum in-line six-cylinder engine with cast iron liners, a cross-flow head and hemispherical combustion chambers. This was a change from the iron-block four-cylinder engines used in the previous 2000 range. Berlina examples, which were designed and built in-house, used two Solex carburetors to reach 130hp, while the Sprint and Spider models would feature three carburetors to reach 145hp. Today, the 1968 Alfa Romeo 2600 is favored for its powerful engine the last time this configuration was used by Alfa. When buying a classic Alfa Romeo 2600, youll be happy to learn that these engines are pretty robust and have survived well. Though many examples suffered from head gasket issues, this would have likely been addressed in any car offered today. Similarly, the triple carburetor setup in the Sprint and Spider examples proved to be problematic, but when they are properly rebuilt and synchronized they work well today. Many examples have been converted to Weber carburetors over the years for greater functionality. When purchasing a classic Alfa Romeo 2600, youll need to decide whether you prefer this functionality or originality. A switch back to the Solex carburetors is fairly easy for a qualified mechanic.
---
Looking to purchase a classic Alfa Romeo?

---
1968 Alfa Romeo 2600 Buyers Guide
While the Alfa Romeo 2600 Berlina and Spiders are widely appreciated in the classic car market, the Sprints are perhaps the most versatile offering. With seating for four in an attractive grand touring body, owners can still enjoy luxuries such as leather seating, power operated windows, and two-speed wipers. Of course, these luxuries add value to an example against a stock model. When buying a 2600, be sure to consider overall condition. Because little more than 11,000 Alfa Romeo 2600 models were produced in all, replacement parts can be difficult to source, and new old stock can be quite pricey if found. Zagato examples, of which just over 100 were produced, are especially difficult to find. Always try to find the best condition Alfa Romeo 2600 classic you can for your budget.
To learn more Buyers Tips for the 1968 Alfa Romeo 2600 or to speak with a representative regarding current inventory of Alfa Romeo classics, please do not hesitate to contact The Beverly Hills Car Club at your leisure. A knowledgeable and experienced classic car professional will be happy to assist you and looks forward to helping you find the classic Alfa you desire. Connect today to learn more!
Learn More About Classic Alfa Romeos:
Spread the word!
---
We Also Buy Classic 1968 Alfa Romeo 2600s In Any Condition, Top Dollar Paid.
And We Pick Up Anywhere In The USA.
---