Buying an Alfa Romeo Classic Spider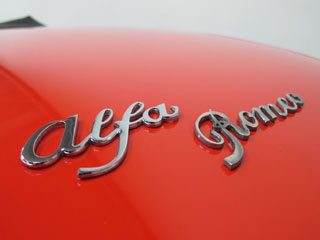 The classic Alfa Romeo that everyone wants and the most collectable Alfa Romeo of the last 40+ years, the Alfa Romeo Spider Convertible also represents a great buying opportunity for collectors and enthusiasts of all types. While Series 1 Spider models (1966 to 1969) such as the boat tail example used in the 1967 movie The Graduate command considerably higher price tags than their Series 2 (1970 to 1982) and 3 (1983 to 1989) counterparts, the Series 4 models (1990 to 1993), which offer more modern amenities, are often considered the Alfa Romeo Spider to own if youre looking for a car you can rely on. Granted, many do not consider the Series 3 and 4 examples to be true classics not yet, anyway. Over the long-term, Alfa Romeo Spider models are not expected to quadruple in value, yet they are a fairly solid investment as far as classic Italian cars are concerned. If it the Series 1 Alfa Romeo Classic Spider that youre after, youll find approximately 13,678 models were produced. This includes the Duetto (1966 to 1967), the 1750 Veloce (1967 to 1969) and the 1300 Junior (1968 to 1969). The Series 2 models, however, would see the highest volume of production, with more than 51,800 examples produced.
---
Looking to purchase a classic Alfa Romeo?

---
Alfa Romeo Classic Spider Buyers Guide
When considering buying an Alfa Romeo classic Spider, particularly the Series 1 and 2 examples, the most important thing you need to look for is rust damage. These Alfa Romeo classics are simple enough mechanically t be worked on and interior trim is fairly available, yet the bodies of these classics can be rusted to the point where it is simply not very economical to restore them. Alfa Romeo classic Spider models tend to rust around the fender arches, the rocker panels and the floorpans. In many cases, the drivers side footwell is the first to show signs of damage. While some rust damage can be repaired, body panels are not cheap; you will need to factor that into your budget. It should also be mentioned that Alfa Romeo classic Spider models of this age are likely to leak some oil, which is normal. The aluminum engine expands and contracts quite a bit. On the other hand, a Spider leaking anything else like coolant, brake fluid or gear oil can potentially indicate an expensive repair is needed. It is always best to have mechanicals checked out by a qualified mechanic, the way you would with any car purchase.
These are just a few of the many Buyers Tips for Alfa Romeo classic Spider models. Should you have any questions or would like to discuss your particular requirements for a classic Alfa, do not hesitate to contact The Beverly Hills Car Club today. Backed by years of experience in the classic car market, their team encourages you to browse their online inventory and to connect with them today to find the classic you desire. From unfinished restoration projects to the finest Alfa Romeo Spider examples, youll find it all at The Beverly Hills Car Club.
Learn More About Classic Alfa Romeos:
Spread the word!
---
We Also Buy Alfa Romeo Classic Spiders In Any Condition, Top Dollar Paid.
And We Pick Up Anywhere In The USA.
---