Buying or Selling a 1956 Arnolt Bristol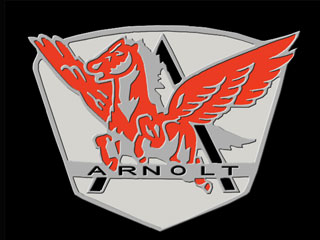 The Arnolt Bristol was a rare and exclusive sports car that was manufactured between 1954 and 1959. It was born out of a deal struck between Chicago businessman Stanley Arnolt and Bristol Cars, and the result was around 200 sleek and stylish sports cars designed to compete with popular Italian models like the Alpha Romeo. All but three of the Arnolt Bristol models were designed to be open-air roadsters, and they all came equipped with the same Bristol BS1 MKII six-cylinder engine that was capable of putting out 130 hp. The end result was a stylish and powerful automobile that was well received in the United States and Britain. Because of its exclusivity, the 1956 Arnolt Bristol wasnt a car that was widely known among regular car collectors. However, racing enthusiasts around the world would pay top dollar to acquire one of these rare cars.
---
Looking to purchase a classic Arnolt?
---
1956 Arnolt Bristol Buyers Guide
Like all previous model years, the 1956 Arnolt Bristol is a rare sports car that occasionally makes an appearance at automobile shows and car museums. It's estimated that fewer than 150 of the 200 projected cars were actually manufactured, and of that number, 12 were destroyed in a factory fire. This means that owning an Arnolt Bristol car is extremely rare, which is why collectors will pay top dollar to purchase one.
If youre interested in having an Arnolt Bristol of your own, dont waste your time searching at car shows and auctions. Contact the Beverly Hills Car Club and let them do the work for you. They can use their national connections to help you find an Arnolt Bristol, or any other rare and exotic car for sale. Every car purchased through the Beverly Hills Car Club has been thoroughly inspected and is verified as authentic. To learn more about how you can add a 1956 Arnolt Bristol to your collection, call the Beverly Hills Car Club office today and speak with one of their friendly associates.
Learn More About Classic Arnolt:
Spread the word!
---
We Also Buy Classic Arnolt In Any Condition, Top Dollar Paid.
And We Pick Up Anywhere In The USA.
---