Classic Rolls Royce Values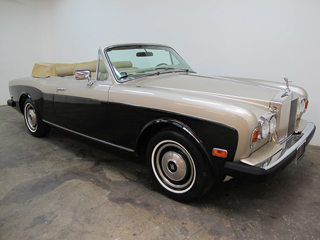 For over a century now, Rolls Royce has been the very word when it comes to opulence and style in motor vehicles. As you can imagine, models that were hardly budget in their day can only increase in value as time passes and rarity increases. For an extreme example, The Silver Ghostone of Rolls Royces earliest and most prolific productsis considered the most valuable car in the world, estimated to auction at almost fifty million dollars. Other examples would be models like the Wraith and Phantom IV, which were only produced in small numbers, or any cars with special attributes that could separate them from the flock. In the world of classic cars, scarcity, history, and authenticity are the pillars of value.
---

Looking to purchase a classic Rolls Royce?
---
Understanding Classic Rolls Royce Values
However, the aforementioned are not the only factors that determine the value of a truly classic car. Others include how well the vehicle was maintained throughout its life and somewhat paradoxically, the originality of the parts within. In this market of enthusiasts and antiquarians, the conclusion has been made that if you replace every part of a ship with a new part, it becomes a different ship. In applying that logic to cars, it has been decided that a car sporting non-factory original parts is worth quite a bit less than one that does to varying degrees. This is based mostly on which parts are replaced and the origin of the replacement parts. However, the most valuable version of any car is one that has never been driven or altered, and indeed any flaw, however minor, is going to lower the value.
Arriving at the true value of a car before you buy it is always a necessity, but nowhere could that necessity be more necessary than it is for a Rolls Royce. These engines of luxury, marching ever on towards even higher value as, are constantly losing units to decay and disrepair; some may harbor this disease in secret. Be very aware of what you are buying, as your money is worth the pains you take to save it. Make sure to buy only from reputable, honest dealers, like the Beverly Hills Car Club!
Spread the word!
---
We Also Buy Classic Classic Rolls Royce Values In Any Condition, Top Dollar Paid.
And We Pick Up Anywhere In The USA.

---