Classic Rolls Royce Values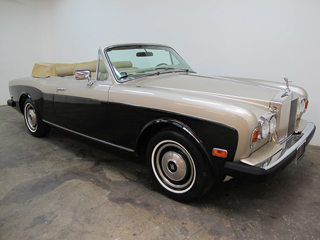 Ahh Rolls-Royce; a long and storied history with many amazing classic cars, from the Silver Shadow II, to the rare Phantom Fixed Head Coupe, from pre-war to post-war, and up until today. The brand was introduced over 100 years ago at the 1904 Paris Motor Show. The Rolls-Royce 40 / 50 horsepower (later renamed Silver Ghost) was exhibited in London during the Olympia Motor Show in 1906, which resulted in a huge increase in their reputation in the world of automobile production. The automobile designs by Rolls-Royce have long since become legendary. By the early 20th century, these images were akin to celebrities and luxury, as the King of England himself, and the earliest Hollywood celebrities were widely published driving in a Rolls-Royce car.
For over a century now, Rolls Royce has been the very word when it comes to opulence and style in motor vehicles. As you can imagine, models that were hardly budget in their day can only increase in value as time passes and rarity increases. For an extreme example, The Silver Ghost, one of Rolls Royces earliest and most prolific products is considered the most valuable car in the world, estimated to auction at almost fifty million dollars. Other examples would be models like the Wraith and Phantom IV, which were only produced in small numbers, or any cars with special attributes that could separate them from the flock. In the world of classic cars, scarcity, history, and authenticity are the pillars of value.