Buying a 1962 Alfa Romeo Giulietta Sprint Speciale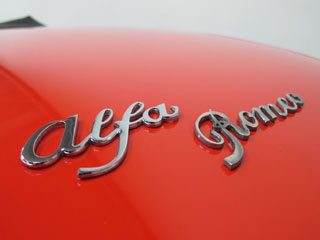 The 1962 Alfa Romeo Giulietta Sprint Speciale would mark the end of production for the Giulietta Sprint Speciale, although it would morph into the Alfa Romeo Giulia Sprint Speciale and remain in production until 1966. With little more than 1,366 examples produced from 1957 to 1962, the Giulietta Sprint Speciale is considered one of the most eye-catching and exclusive classic Alfa Romeo models in the market today. Designed with aerodynamics and competition in mind, the Bertone-designed Giulietta Sprint Speciale body boasts a drag coefficient that is on par or better than many of todays modern sports cars. The car would prove to be too heavy to offer the performance that Alfa Romeo owners expected from a company with such racing pedigree, yet the Sprint Speciale offered a design appeal that was quite forward-thinking for the era and made a great addition to the Giulietta lineup. Under the hood, owners would find an Alfa Romeo twin cam four-cylinder engine with a displacement of 1,290cc and dual Weber carburetors, which gave 100hp and a top speed of nearly 120mph.
---
Looking to purchase a classic Alfa Romeo?

---
1962 Alfa Romeo Giulietta Sprint Speciale Buyers Guide
Whether youve dreamed of owning a 1962 Alfa Romeo Giulietta Sprint Speciale for decades or have recently learned about these beautiful classics, The Beverly Hills Car Club would be delighted to help you find the car you desire. Armed with years of experience, a network of classic car professionals and an extensive inventory of European and American classic cars, their team stands ready to make your experience as smooth and successful as possible. They are also happy to provide the valuable Buyers Tips for the 1962 Alfa Romeo Giulietta Sprint Speciale you need to make an informed and knowledgeable decision. One of the biggest buyers tips, for example, is to ensure that you have any potential purchase inspected for rust damage. These early Alfa Romeo classic cars are prone to rust and the floorpans seem to be the first place to show signs of wear. As with all cars, youll also want to check for collision damage, as well as any issues with mechanical or electrical systems. A qualified Alfa Romeo expert can certainly assist in helping you navigate these issues.
For more information or to speak with a representative about the 1962 Alfa Romeo Giulietta Sprint Speciale models currently available in The Beverly Hills Car Club inventory, do not hesitate to contact their team today. They are always just a phone call away and look forward to helping you find the classic youve been dreaming of. Connect today to get started!
Learn More About Classic Alfa Romeos:
Spread the word!
---
We Also Buy Classic Alfa Romeo 1962 Alfa Romeo Giulietta Sprint Speciales In Any Condition, Top Dollar Paid.
And We Pick Up Anywhere In The USA.
---