Buying or Selling a 1982 Rolls Royce Corniche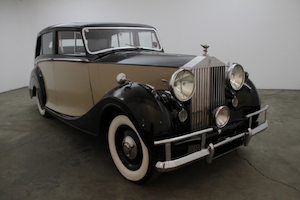 The Corniche is a luxury automobile that highlights the elegance and prestige thats associated with the Rolls-Royce name. The 1982 Rolls-Royce Corniche marks the eleventh year that this iconic two-door model has been in production. The Corniche was originally inspired by the two-door version of the Silver Shadow, one of the most popular cars Rolls-Royce manufactured. Unlike the Silver Shadow, the Corniche experienced limited production, which helped increase its prestigious image. Rolls-Royce designed this automobile to be the pinnacle of luxury, performance, and comfort. Its 6.75-liter aluminum V8 engine is powerful enough to reach a top speed of around 120 mph, despite the car's large size and weight of nearly three tons. The Corniche was equipped with a hydraulic suspension and four-wheel ventilated disc brakes, which made stop-and-go traffic much smoother. Corniche models after 1979 had their carburetors switched with a fuel injection pump by Bosch, and rack-and-pinion steering was added around the same time. This helped ensure that the Rolls-Royce Corniche kept up with the pace of automotive technology during the time.

---
Looking to purchase a classic Rolls Royce?
---
1982 Rolls Royce Corniche Buyers Guide
The Corniche was one of Rolls-Royces rarest and most exclusive cars. It was a popular automobile among the worlds most wealthy and famous people, including Dean Martin, Frank Sinatra, and Tom Jones. The older automobile comes in two famous two-door body styles, the coupe and the convertible coupe. Corniche models made in 1982, however, were only made as convertibles.

Before you buy a 1982 Rolls-Royce Corniche, consult a professional with experience working with luxury cars like Rolls-Royces. They will be able to inspect any prospective models that youre considering to buy, which will help you determine how much money is needed to restore or maintain your purchase. If youd like to learn more about how to acquire your dream car, give the friendly staff at the Beverly Hills Car Club a call. They are happy to answer any questions about any classic cars from around the world and are happy to help you find a working Rolls-Royce Corniche.

Learn More About Classic Rolls Royce Corniche:
Spread the word!
---
We Also Buy Classic 1982 Rolls Royce Corniche In Any Condition, Top Dollar Paid.
And We Pick Up Anywhere In The USA.

---