Rent Classic Jaguar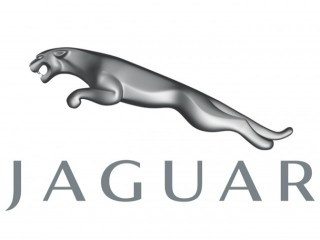 Jaguar models are amongst the most desirable classic vehicles to rent, thanks to their history and performance. If you're a classic Jaguar fan like the Beverly Hills Car Club team, if you'd like to rent a Jaguar as a gift to a car enthusiast, you've reached the right people. The staff has been dealing with classic cars for decades and has developed a network of owners, buyers, sellers, and experts of all kinds for classic Jaguars. The team is always happy to connect people together and help their clients and friends make the best possible transaction. Moreover, the representatives are experts in all types of classic Jaguars so they can be a great resource if you have any questions on a particular model.
---
Looking to purchase a classic Jaguar?

---
Classic Jaguar Rental
The staff working at The Beverly Hills Car Club is all car enthusiasts and band together with many years of experience in the industry. The team is known for sharing advice that they learnt through the years working in the classic car industry. For example, they'll share how important it is to check the car's condition inside and out, to make sure it operates properly and the you're not held responsible for any damages on the body or malfunctions of the electronics or mechanics. Moreover, it's best to ask for an all-inclusive quote so that you're guaranteed there are no extra, hidden feed and don't end up having a bad surprise in the end. These are only a couple of the many recommendations the team can share with you regarding your project of renting a classic Jaguar.
Are you considering renting a classic jaguar? The Beverly Hills Car Club would relish the opportunity to assist you in this project, and can offer numerous pieces of advice and tips when it comes to navigating the often-tricky rental agreements regarding classic car hiring. They'd especially like to stress how important it is that you understand the liability and insurance policy so that you're aware of the consequences if there is an accident. Moreover, most rental companies often charge additional fees that aren't always explained clearly. A good way to go around this is to ask for all-inclusive quotes that guarantee a set price including taxes, provided you respect the time and mileage allowed.
Rent a Classic Jag
There are many rental companies in Los Angeles and in the U.S. at-large, but finding a place that owns the model you're dreaming of isn't necessarily easy. The Beverly Hills Car Club is a good way to start, with their Los Angeles based classic car dealership being the home for an impressive inventory of vintage cars. The staff welcomes you anytime to come check the showroom out and speak with the experts. The employees are friendly and always happy to discuss about classic Jaguar cars with other enthusiasts. Whether you're looking for a vintage model to showcase at an event or decided to realize your dream of driving an E-type, The Beverly Hills Car Club team would love to help by helping you find a good rental option. The team will recommend good rental providers or put you in contact with classic Jaguar owners willing to rent their model.
The Beverly Hills Car Club team makes it easy for you to connect you with the right people and to find the classic car you've been dreaming of for your special occasion. Thanks to their long-time experience in the classic car industry, the team has developed a large network of classic car owners and specialists and therefore they're a great resource when it comes to renting a classic car. The friendly staff will make it easy for you to find companies or individuals who provide classic car rentals in your region. Costs of renting classics are certainly less than the cost of owning, which makes it an attractive option. No need to deal with taxes, insurance, storage, maintenance, etc. Depending on what you're planning to do with the classic, costs of renting will vary. Photo shoot rentals are usually the least expensive but it will all depend on how many miles you'll put on the car, how long you want to keep it for and obviously whether the car gets some damage.
Be sure to stay in touch with the Los Angeles-based dealership to begin the process soon and be assured that they will do their best to ensure a hassle-free experience. The team is available to assist you whenever you're ready to get started.
Learn More About Classic Jaguars:
Spread the word!