Buying or Selling a Morgan 4/4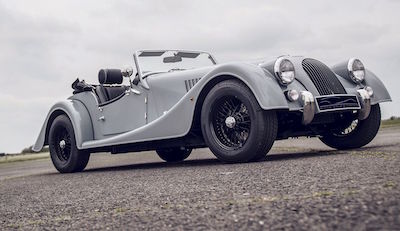 The Morgan 4/4 is a classic automobile designed by the British manufacturer, Morgan Motor Company. It was unveiled in 1936 and continues to be manufactured to this day. There are a total of eight different types of 4/4 models, the Series I to Series V, the 4/4 1600, 1800, and the 4/4 1.6 Liter. The original 4/4 came with a 1,122cc engine made by Coventry Climax, and most of the other models before the 1960s had either a 1.2 or 1.3 liter engine. By the 1960s, Morgan started putting larger engines in their 4/4 models. The Series V came with a 1.5 liter and the 4/4 1600 was equipped with a 1.6, made by either Fiat or Ford motors. Overall, the Morgan 4/4 models compact automobiles that have a vintage look and feel of cars in the 1920s and 1930s. Most come with two seats, but Morgan did make a few four-seat options under limited production.
---
Looking to purchase a classic Morgan?
---
Morgan 4/4 Buyers Guide
Unlike most other cars made by Morgan, the 4/4 was not designed as a three-wheel automotive. Its conventional look and feel makes it an attractive option for collectors who dont want to own an unorthodox kind of car. If youre looking to add a rare automobile like the Morgan 4/4 to your classic car collection, reach out to the Beverly Hills Car Club for assistance. Their team of knowledgeable associates are happy to answer any questions that you have about Morgan automobiles, and theyll even assist you with finding a 4/4 of your own. The Beverly Hills Car Club has built up a network of professionals from across the United States who specialize in selling rare and unique cars, so theres a good chance that youll find that Morgan youve always dreamed of. To learn more, contact the Beverly Hills Car Club office today and speak with one of their friendly professionals. You can also browse their online showroom by visiting the website; they may already have your dream car waiting for you!
Learn More About Classic Morgan:
Spread the word!
---
We Also Buy Classic Morgan In Any Condition, Top Dollar Paid.
And We Pick Up Anywhere In The USA.
---