Buying or Selling a Morgan Plus 4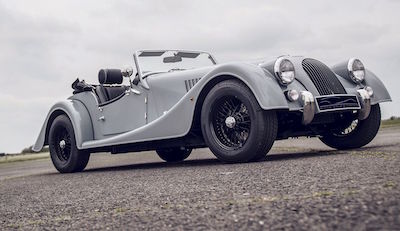 The Morgan Plus 4 is an iconic four-wheeled automobile built by British automotive company, Morgan Motors. Its first generation model saw production between 1950 to 1969, where nearly 4,600 units were produced. The Plus 4 came with three engine sizes, the 2088 cc inline-four known as the standard and the two Triumph models, a 1991 cc and 2318 engine, both inline-fours. Most Plus 4 models were designed as two-seat sports cars, but there were four-seat versions that had a more luxurious look and feel to them. The Plus 4 had an elegant body style that looked like it came from the early 1920s, and was especially stylish as a convertible. This, combined with the companys reputation for creating rare and unique cars, made the Plus 4 a hot commodity.
---
Looking to purchase a classic Morgan?
---
Morgan Plus 4 Buyers Guide
In modern terms, the Morgan Plus 4 isnt a particularly fast car. It can reach a top speed of approximately 100 mph and goes from 0 60 in just under 10 seconds. With that said, the compact size of Morgan cars meant that they didnt need the same mammoth-sized engines that other cars on the market had. For this reason, the Plus 4 was a popular racing car in its engine class and was the recipient of a number of medals.
The unique look and feel of the Plus 4, combined with its exclusive nature, has made this classic car a highly coveted automobile to own. If youre interested in adding the Morgan Plus 4 to your collection, contact the professionals at the Beverly Hills Car Club for assistance. They have a number of skilled associates who are happy to answer any questions that you have about Plus 4s or other Morgan models; they will even help you find a Plus 4 of your own. To learn more, call or visit the Beverly Hills Car Club office today and speak with one of their friendly professionals. They may even have your dream car in stock and waiting for you!
Learn More About Classic Morgan:
Spread the word!
---
We Also Buy Classic Morgan In Any Condition, Top Dollar Paid.
And We Pick Up Anywhere In The USA.
---