Buying or Selling a Morgan V-Twin 3-wheeler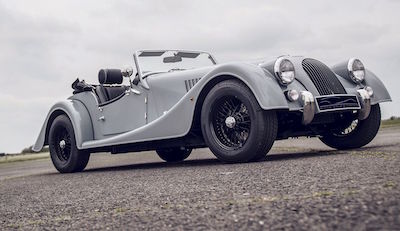 When it comes to a classic sports car thats built for performance and style, nothing tops the Morgan V-Twin 3-Wheeler. This automobile, built by the British sports car company, Morgan, saw production from 1911 to 1939. Unlike other automobiles on the road, the V-Twin was built with two front wheels and a single rear wheel. This unorthodox style, combined with the cars compact design and superior suspension system, made the V-Twin one of the top racing cars during its era.
---
Looking to purchase a classic Morgan?
---
Morgan V-Twin 3-wheeler Buyers Guide
Youll have trouble finding another European sports car that dominated the market like Morgan did during the early and mid-1900s. The Morgan V-Twin 3-Wheeler was a top performance car that won a number of races across Europe, making it one of the most popular sporting cars prior to World War II.
Since very few Morgan automobiles were sold in the United States, finding a V-Twin will be a bit of a challenge. Their exclusivity means that many collectors would jump at the thought of adding such a historic automobile to their garage. One way that you could track down that V-Twin youve always wanted is to visit automobile shows and auctions, while also periodically reading through local classified ads. Alternatively, you could also contact the Beverly Hills Car Club for assistance. Their team of skilled experts wont only answer questions that you have, theyll also help you find a Morgan for sale. The benefit of going through the Beverly Hills Car Club is that they have a network that spans across the United States, which increases the likelihood that youll find your dream car. They will also give your car a proper inspection and appraisal, checking for any damage and verifying if it has all of its original parts. To learn more about how you can get a Morgan or any other vintage automobile, call the Beverly Hills Car Club office today and speak with one of their friendly associates.
Learn More About Classic Morgan:
Spread the word!
---
We Also Buy Classic Morgan In Any Condition, Top Dollar Paid.
And We Pick Up Anywhere In The USA.
---